PENERAPAN MODEL PEMBELAJARAN KOOPERATIF DENGAN TIPE TWO STAY TWO STRAY DALAM MENINGKATKAN HASIL BELAJAR SISWA PADA MATA PELAJARAN PENDIDIKAN AGAMA ISLAM DAN BUDI PEKERTI KELAS VII DI SMPN 1 PUCUK RANTAU
Keywords:
Two Stay Two Stray (TS-TS) Learning Type, Student Learning Outcome
Abstract
From the preliminary observations that the author made in SMP Negeri 1 Rantau Pucuk VII grade in PAI learning, several obstacles were found, among others: Learning Outcomes Grade VII students in PAI subjects were still lacking, many VII grade students were sleepy during the learning process, and in the learning process students are busy telling stories with their friends. To overcome these problems, the teacher needs to improve the appropriate learning model so that it can overcome the problem in improving student learning outcomes. One learning model that can be applied to improve student learning outcomes is to apply the Two Stay Two Stray Learning Type (TSTS). This study aims to determine the application of the cooperative learning model by using type Two Stay Two Stray in improving student learning outcomes in eighth Islamic religious education subjects and character class at SMPN 1 Pucuk Rantau. The subjects in this study were 1 teacher of Islamic Religious Education studies who taught at SMPN 1 Pucuk Rantau and all 24 grade students (24 people who were Muslim). While the object of this research is the Application of the Two Stay Two Stray Learning Model to improve the learning outcomes of Grade VII students at SMPN 1 Pucuk Rantau. Data collection techniques used were tests, observations, interviews, and documentation. From the results of these studies indicate that an increase in student learning outcomes in Islamic religious education subjects at SMPN 1 Pucuk Rantau. This is evidenced from the Pre Cycle can be seen only 37.50% only students whose learning outcomes are categorized as complete, cycle I increased to 50% half of perfect words, and cycle II also experienced a very satisfying increase in 81% of students whose learning outcomes have been categorized complete (above KKM).
Downloads
Download data is not yet available.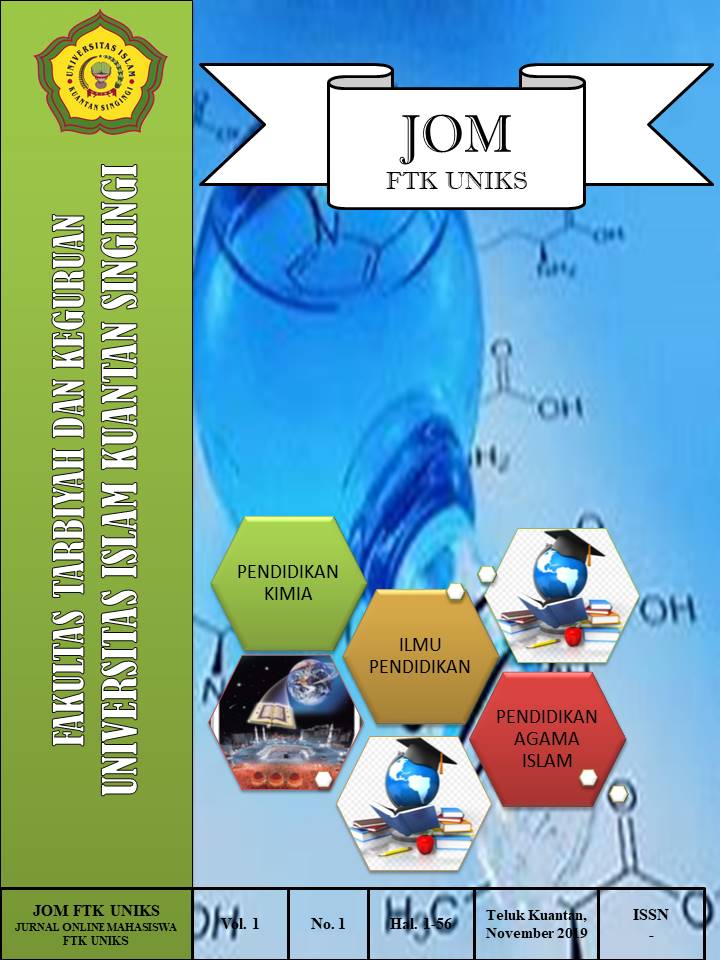 How to Cite
Safutra, T. (2020). PENERAPAN MODEL PEMBELAJARAN KOOPERATIF DENGAN TIPE TWO STAY TWO STRAY DALAM MENINGKATKAN HASIL BELAJAR SISWA PADA MATA PELAJARAN PENDIDIKAN AGAMA ISLAM DAN BUDI PEKERTI KELAS VII DI SMPN 1 PUCUK RANTAU. JOM FTK UNIKS (Jurnal Online Mahasiswa FTK UNIKS), 2(1), 176-184. Retrieved from https://ejournal.uniks.ac.id/index.php/JOM/article/view/1047