NILAI-NILAI PENDIDIKAN ISLAM DALAM SYAIR NANDUNG INDRAGIRI HULU KARYA AHMAD DARMAWI
Yeri Helfizon

Bustanur Bustanur

Universitas Islam Kuantan Singingi
Keywords:
Islamic Education Values in Nandung Poetry
Abstract
At the present time, mothers are more likely to use radio, television and other electronic media in lulling their children to sleep. And if you pay attention, generally the cassettes that are played are very few values of virtue and even very bad. There are more negative aspects when compared to the positive aspects. His lafadz are also very inappropriate for children who are still in a state of nature.
This study is entitled "The Values of Islamic Education in Nandung Poetry". This shows that this study, according to its type, is included in the form of Library Research, which is conducting research by examining various strands of Nandung poetry. Thus the process is carried out by, first, content analysis method, second data source.
The values of Islamic education in the nandung syair are: First the values of Aqidah Education, Second the values of Worship Education, Third the values of Syari'ah / Muamalah Education, Fourth the values of Akhlaq Education.


Downloads
Download data is not yet available.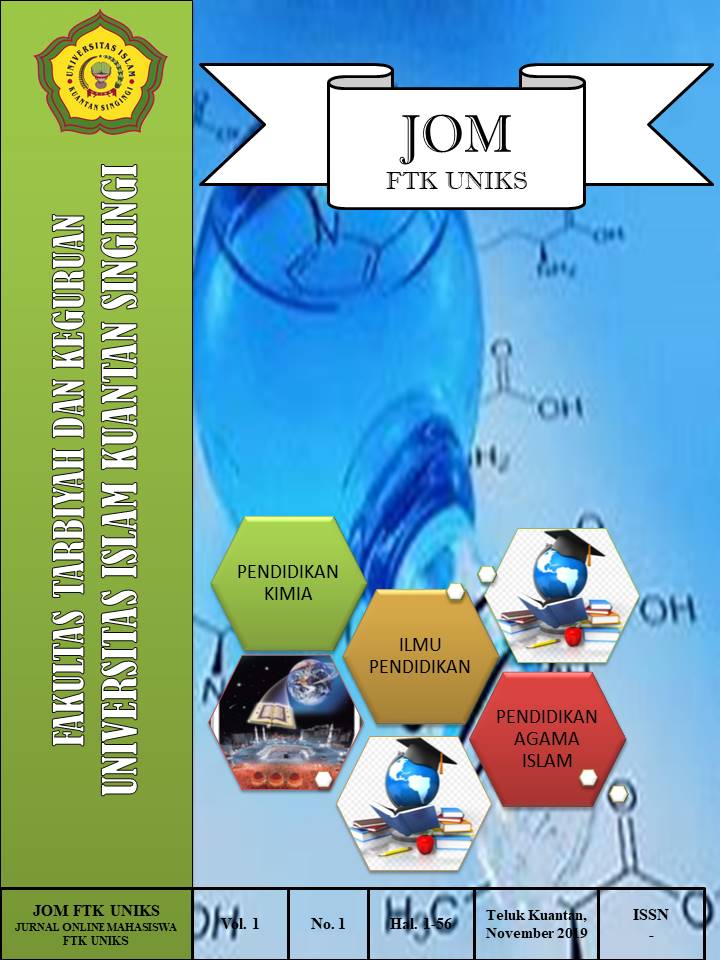 How to Cite
Helfizon, Y., & Bustanur, B. (2020). NILAI-NILAI PENDIDIKAN ISLAM DALAM SYAIR NANDUNG INDRAGIRI HULU KARYA AHMAD DARMAWI. JOM FTK UNIKS (Jurnal Online Mahasiswa FTK UNIKS), 2(1), 252-260. Retrieved from https://ejournal.uniks.ac.id/index.php/JOM/article/view/1056