JURNAL TEKNOLOGI DAN OPEN SOURCE
Jurnal Teknologi dan Open Source has been registered with the number ISSN: 2622-1659 (online) and ISSN: 2655-7592 (print). Technology and Open Source will publish twice in a year; the first edition on June and second edition on December.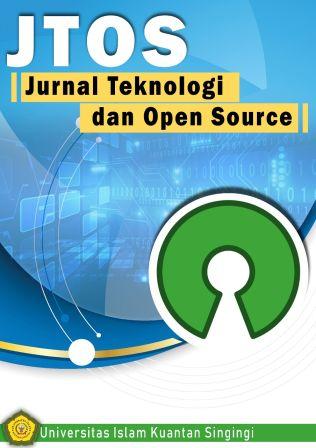 Jurnal Teknologi dan Open Source publish science paper related by information system, information technology and open source application twice in a year. This Journal was executed and published by Lembaga Penelitian dan Pengabdian kepada Masyarakat (LPPM), Islamic University of Kuantan Singingi. The aim of publishing journal as a place of communication between academics scientific, researchers and practitioners to spread the result of research.
INDEXING BY :